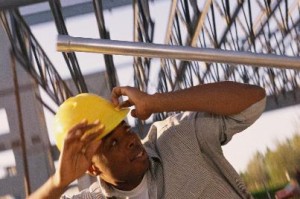 Any guesses which occupation has the highest injury rate when it comes to the bumps, bruises and basic maladies that keep workers off the job?
Construction? Nope. Firefighting? Not that one either.  Although each of those occupations accounts for thousands of injuries a year, neither compares to the rate of injuries found in mass transit, according to the latest report by the Bureau of Labor Statistics.
Bus, transit and intercity drivers sustained 615 injuries for every 10,000 employees in 2010. That compares with the national average of just 118 injuries per 10,000. Occupations with the next highest injury rate were law enforcement (504) and nursing assistance (489).
So where do injuries in mass transit come from? Almost half of them were from sprains, strains and tears.
And yet mass transit produced a relatively small number of injuries overall: just 7,730. The Bureau of Labor Statistics found far more injuries – in terms of volume – in freight, stock and material moving trades (65,040). Nursing aides and orderlies ranked second with 53,030 injuries, followed by janitors (46,370), truck drivers (43,940) and law enforcement officers (29,150).
A final statistic we found interesting was this: When injuries happen, they tend to be most serious in the welding and carpentry industries, where employees miss an average of 42 and 41 work days, respectively, for each injury. That compares with the national average of just eight days.
Still hungry for statistics? Here's a link to the report.